MEXICO
Links de Utilidad y Fuentes Legislativas
Ley Federal Anticorrupción en Contrataciones Públicas
Federal Anticorruption Law Against Corruption in Public Procurement http://www.diputados.gob.mx/LeyesBiblio/pdf/LFACP.pdf
Código Penal Federal /Criminal Code
Ley Federal de Responsabildiades Admisnitraivas de los Serrvidiroes Públicos / Federal Law of Adminsitrative Responsabilities of Public Servants
Public Sector Acquisitions, Leaess and Services Law
---

BRAZIL
Brazil's landmark anti-corruption statute entered into effect 29 January 2014. Enacted on August 2, 2013, Law No 12,846/2013 (the Law), establishes civil and administrative liability of legal entities in relation to acts of corruption. The Law applies to offenses against the Brazilian or foreign public administration,including acts committed outside of Brazilian territory. Therefore, the Law will directly impact foreign companies doing business in Brazil, as well as Brazilian companies doing business abroad.

 
Offences:
(i) To promise, offer or effectively give, directly or indirectly, undue advantage to a public official or to a third entity related to a public official
(ii) To fraud, manipulate or otherwise interfere with public bids or public contacts
(iii) To finance, fund or sponsor, by any means, the offenses listed in the Law
(iv) To attempt to conceal or dissimulate, through intermediary individuals or companies, corrupt intent or the identity of the beneficiaries of corrupt acts
(v) To obstruct government investigations
The Brazilian Government will take into account compliance programs as mitigating factors!
 http://www.acc.com/legalresources/quickcounsel/cnbalfuba.cfm
http://www.brazil4africa.org/wp-content/uploads/publications/working_papers/IRIBA_WP09_Brazilian_Anti-Corruption_Legislation_and_its_Enforcement.pdf
---
UNITED STATES OF AMERICA
The Foreign Corrupt Practices Act of 1977, as amended, 15 U.S.C. §§ 78dd-1, et seq. ("FCPA"), was enacted for the purpose of making it unlawful for certain classes of persons and entities to make payments to foreign government officials to assist in obtaining or retaining business. Specifically, the anti-bribery provisions of the FCPA prohibit the willful use of the mails or any means of instrumentality of interstate commerce corruptly in furtherance of any offer, payment, promise to pay, or authorization of the payment of money or anything of value to any person, while knowing that all or a portion of such money or thing of value will be offered, given or promised, directly or indirectly, to a foreign official to influence the foreign official in his or her official capacity, induce the foreign official to do or omit to do an act in violation of his or her lawful duty, or to secure any improper advantage in order to assist in obtaining or retaining business for or with, or directing business to, any person.
Since 1977, the anti-bribery provisions of the FCPA have applied to all U.S. persons and certain foreign issuers of securities. With the enactment of certain amendments in 1998, the anti-bribery provisions of the FCPA now also apply to foreign firms and persons who cause, directly or through agents, an act in furtherance of such a corrupt payment to take place within the territory of the United States.
The FCPA also requires companies whose securities are listed in the United States to meet its accounting provisions. See 15 U.S.C. ァ 78m. These accounting provisions, which were designed to operate in tandem with the anti-bribery provisions of the FCPA, require corporations covered by the provisions to (a) make and keep books and records that accurately and fairly reflect the transactions of the corporation and (b) devise and maintain an adequate system of internal accounting controls.
By Mail:
Correspondence relating to the Foreign Corrupt Practices Act (FCPA) may be sent to:
U.S. Department of Justice
Criminal Division
Fraud Section
ATTN: FCPA Coordinator
Bond Building, 4th Floor
10th and Constitution Ave. NW
Washington, DC 20530-0001
By Fax: Facsimile - 202-514-7021
By E-Mail
Useful Links:
Report a FCPA Violation via Email to FCPA.Fraud@usdoj.gov
A RESOURCE GUIDE TO THE FCPA OF THE USA
http://www.sec.gov/spotlight/fcpa/fcpa-resource-guide.pdf
---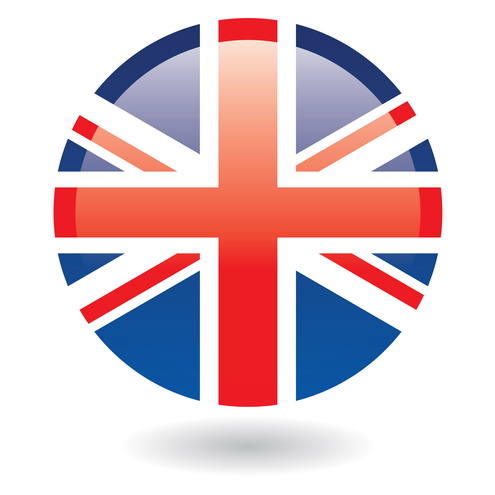 UNITED KINGDOM

The purpose of the Act is to reform the criminal law of bribery to provide for a new consolidated scheme of bribery offences to cover bribery both in the United Kingdom (UK)and abroad.
The Act replaces the offences at common law and under the Public Bodies Corrupt Practices Act 1889, the Prevention of Corruption Act 1906 and the Prevention of Corruption Act 1916 (known collectively as the Prevention of Corruption Acts 1889 to 1916 and which will be repealed: see Schedule 2) with two general offences. The first covers the offering, promising or giving of an advantage (broadly, offences of bribing another person). Thesecond deals with the requesting, agreeing to receive or accepting of an advantage (broadly,offences of being bribed). The formulation of these two offences abandons the agent/principal relationship on which the previous law was based in favour of a model based on an intention to induce improper conduct. The Act also creates a discrete offence of briberyof a foreign public official and a new offence where a commercial organisation fails to prevent bribery.
 http://www.legislation.gov.uk/ukpga/2010/23/contents
 Serious Fraud Office UK (click here)
(CLICK) FCPA in SPANISH

---
 SAPIN II
Guardar